NEXT 6-WEEK KARATE SESSION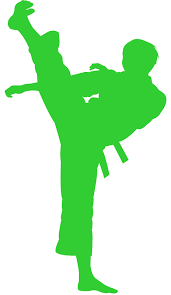 Ages 4 - Adult, Males/Females
Begins:
*

NOTE:

Enroll any time, but
late fee
after

NOON
, Fri,

Oct 18

.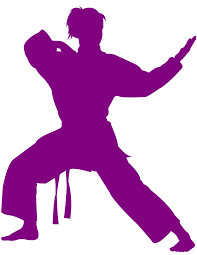 To Enroll:
Training Location:
Cost *
*
for entire 6-week session
:
$40 - Pattonville resident.
$45 - non-resident.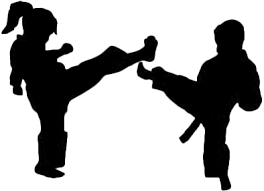 $65 - Pattonville resident.
$70 - non-resident.
Once a week desired but class meets twice a week???...
...same as above "Once a week" cost.
*

*
Discounts/Cost Adjustments:
Family

- Deduct $5 for each kid and/or adult per 6-wk session if 2+ of same family enrolled in karate.

Golden

- Deduct $10 per 6-wk session per student age 55+.
One discount per student.
Parents/S
pectators
(ALL ages):
Very welcome,
BUT
all ages please remove shoes, if necessary to enter training area.
AND
,
all ages are requested to remain on sideline very quietly and unobtrusively (no cell phone or loud talking, or communicating with students please)... out of respect for students and instructors.
Teacher
(all classes)
:
Contact Basinger Sensei
for details.
HALLOWEEN COSTUMES
and/or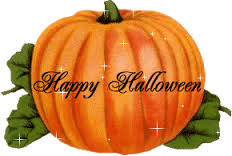 BRING A BUDDY

Students

and their
buddies
(see "Bring a Buddy" below), may wear costumes to class, if they wish.
All Tue classes

- Tue,

Oct 29
ONLY 5 pm age 4-6

-

Thu,

Nov 7
Strict Guidelines:
NO WEAPONS (not even fake or pretend)
allowed in the building or on school
grounds. Under robes or dresses, wear shorts, pants, tights or leggings

but

none with feet,
since students must train in bare feet. Costumes must be appropriate. Students encouraged to
bring and show but during class must remove the following
:
masks, shoes, hats, capes & other props that might interfere with training in class.
Have a Safe and Happy Halloween!
...AND/OR...
BRING A BUDDY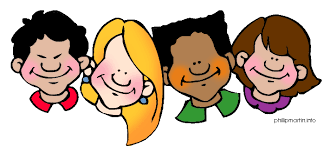 All Tue classes

- Tue,

Oct 29

ONLY 5 pm age 4-6

-

Thu,

Nov 7
Each student may bring one or two friends or relatives (age appropriate) to their class, no charge!
Buddies can wear Halloween costumes

(see important costume
Guidelines
) or regular clothes, then just remove shoes, socks and jewelry to participate in class.
They can simply show up, and won't be obligated or pressured to enroll.
A fun way to share karate with a buddy!!

Also on Calendar.
Fri evening & Sat afternoon

Instructor: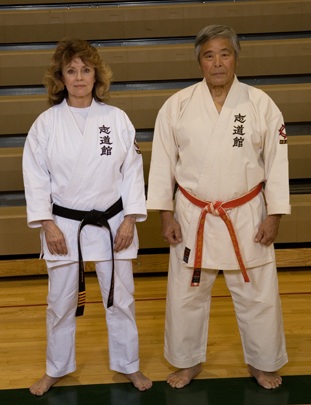 World-renowned Grand Master Seikichi Iha, who holds the highest title of Hanshi (master) and highest rank of 10th Dan (black belt degree). Teacher to
Basinger Sensei
, Iha Sensei is president of the Beikoku Shidokan Karatedo Association and Okinawa Shorinryu Karatedo Association
United States Branch Chief
. H
is Lansing, Michigan, dojo is headquarters for over 30 schools in the U.S., Canada and many other countries around the globe.

Plan now to attend and reserve your place (see below)! Don't miss this rare opportunity to learn from this dynamic "teacher of teachers," a true master of our defense-oriented martial art.



Eligible participants:


Active and inactive students of Karate STL and its branch dojos, as well as

all

other Shidokan dojos.
Adults:
ALL adult students, ALL ranks.
Kids:
Solid yellow belt & above, minimum age 7.
Non-participants:


ALL other students are encouraged to come and observe these classes, as well as families and friends. Spectators welcome!
Spectators may bring their own seating - limited, if any, available in gym.
ALL STUDENTS

(all ages & ranks), PLEASE NOTE

:

We want you included in the 1:00 pm Saturday group photo with Iha Sensei, so be sure to wear your gi!! ...and parents/spectators, bring your cameras.
Where, When, Cost of Seminar:
Parkwood School
gym.
3199 Parkwood Lane
(at Old St. Charles Rd)
Maryland Hts, MO 63043
Fri, Nov 9:
5:30-6:30 pm:
Kids age 7+, solid yellow belt & above
6:30-7:30 pm:
Adults all ranks, & kids blue belt & above
Sat, Nov 10:
12:00-1:00 pm:
Kids age 7+, yellow belt & above
1:00-1:10 pm:
Group Photos (students in gi – ALL ages & ranks, participating or not)
1:10 - 2:30 pm:
Adult class students only, all ranks
Cost:
Donations greatly appreciated from participants and spectators, to help with the considerable expense involved.

Reserve: