BEIKOKU SHIDOKAN SEMINAR

Virtual

...

or in-person in Michigan
Conducted by:
Seikichi Iha, Hanshi 10th Dan
President Beikoku Shidokan Karatedo Association
Virtual... or in person at St. Matthew Lutheran Church, Holt, Michigan (1-2:30 pm Eastern Time).
Registration info posted here when available.
DAN EXAM
In-person - Lansing Center
Led by world-class "teacher of teachers"
Seikichi Iha
, Grand Master
Hanshi 10th Dan
Beikoku Shidokan Karatedo Association - President
Okinawa Shorinryu Karatedo Association - U.S. Branch Chief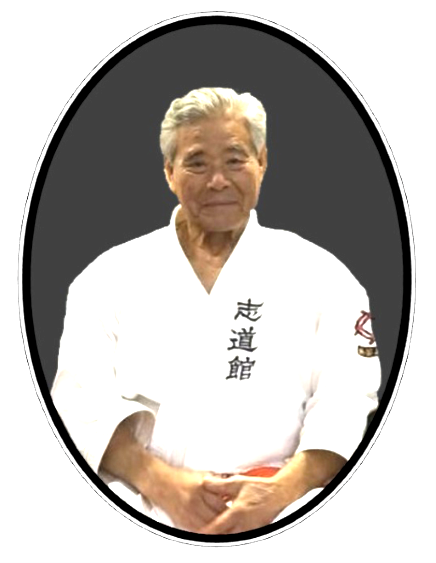 All ranks of active and inactive adult karate students, as well as youth students (age 7 & older, yellow belt & above benefit most), are invited to accompany
Sensei Basinger
to the NTS. This includes Karate STL's branch dojo -- The Arch Shidokan, Ameer Syed, 5th Dan Instructor.

As always, there will be training opportunities for all ranks -- adults and youth, all ranks, ages 7 and above. Many master teachers will be in attendance, as well as other high ranking senseis and karate-ka with whom to train. They never fail to be tremendously inspiring. The NTS is always an extraordinary opportunity to learn, unite and bond with fellow karate-ka from across the country as well as to socialize with friends old and new.
Transportation:

To, from and within Lansing is to be planned on your own. Some students drive. Others fly to Detroit, then drive (
1½ hrs)
or bus into Lansing, or fly directly into Lansing.
Families have planned vacations that include the NTS, thereby enjoying other destinations en route.
Seminar Location:
Lodging:
NTS Registration:
KARATE & SELF-DEFENSE INFO
Karate Schedule
Self-Defense
Dojo Manners & Rules
.
More about Karate STL
.

(To top)
_________________________________________

Basinger Home Dojo Open
Sensei Basinger currently
offers classes
at her Karate STL home dojo.
In mid 2020, after 25 years she retired from Pattonville School District,
BUT NOT

from teaching!
Therefore, she no longer teaches the
classes ONLY offered through Pattonville
.

(further details)
_________________________________________