Maryland Heights, Missouri 63043 USA
(Midwest Saint Louis County)
Karate is taught as weaponless self-defense, and emphasized as a martial art rather than a competitive sport. Achieve confidence and practical expertise, without intimidation or hostility. Safety is paramount! Learning from and helping each other, and using skills effectively and with good judgment is the true art of karate.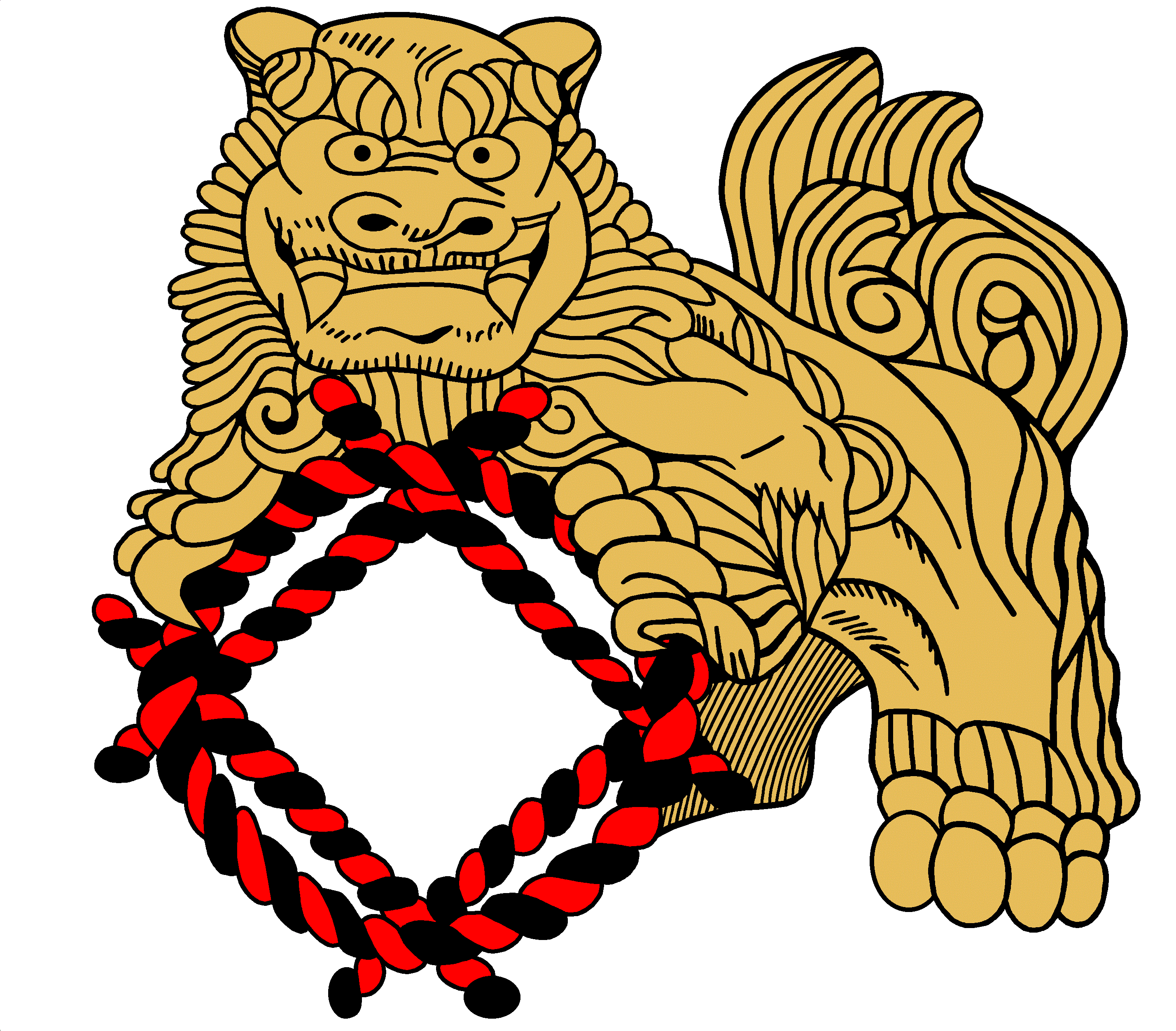 Sharon Basinger
, Sensei,
Certified Instructor,
6th Degree Black Belt
No Contracts, No Equipment to Buy
Karate & Self-defense Lessons
Adult & Youth, Ages 4+
Family & Golden Discounts
_____________________________

to

October, 2019





"Like" us & stay updated!
EVENTS
-
Summary
EVENTS
-
Details
_____________________________
Training Location:
Pattonville Heights Middle School
Back Gym

195 Fee Fee Rd at Dorsett Rd
Maryland Heights, MO 63043


EVENTS 2019
-
Summary
Updated: .
Women's Night
Now enrolling!!
Self-defense, Women & Teens Age 14+.
Mon,

Jan 28

(enroll by Fri,

Jan 18

or may cancel)

Gym B, Holman Middle School.


314.213.8094, or

Enroll by Email

and other options on

How to Enroll.
Next 6-wk Session
Now enrolling!!
Age 4-adult, Males/Females.
Begins Tue & Thu,

Feb 26 & 28

*
*
Note:
Late fee
after

NOON

, Fri,

Feb 22

.
314.213.8094
, or
Enroll by Email
and other options on
How to Enroll.
Trip to Okinawa, Japan - Tookachi Celebration
Wed

, Aug 21 -

Fri

, Aug 30
Additional events - see
Calendar

(to

October, 2019
)

(To top)
EVENTS 2019

-
Details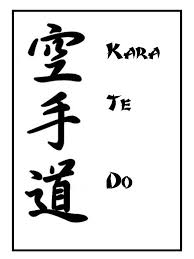 ________________________________

BRING A BUDDY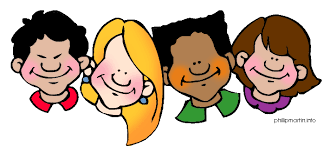 Jan 22 or 24;

Mar 12 or 14; May 7 or 9.

Third Tue or Thu of each session: If you'd like, invite one or two friends or relatives to your class, no charge, and assist in being their "sensei" that day -- a fun way to share karate with a buddy! Or, they can watch then join in the class if/when they want. Buddies can wear regular clothes, and just remove shoes, socks and jewelry to participate in class. You both can just show up, and they won't be obligated or pressured to enroll.
Above and more on

Calendar.
WOMEN'S NIGHT
Self-defense, Women & Teen Girls

Ages 14+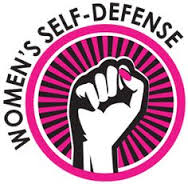 When:
Now enrolling!!
Mon,

Jan 28

(enroll by Fri,

Jan 18

or may cancel)

.
5:30-8:30 pm -
one night
Where:
Cost:
$30 Pattonville resident;
$35 Non-resident.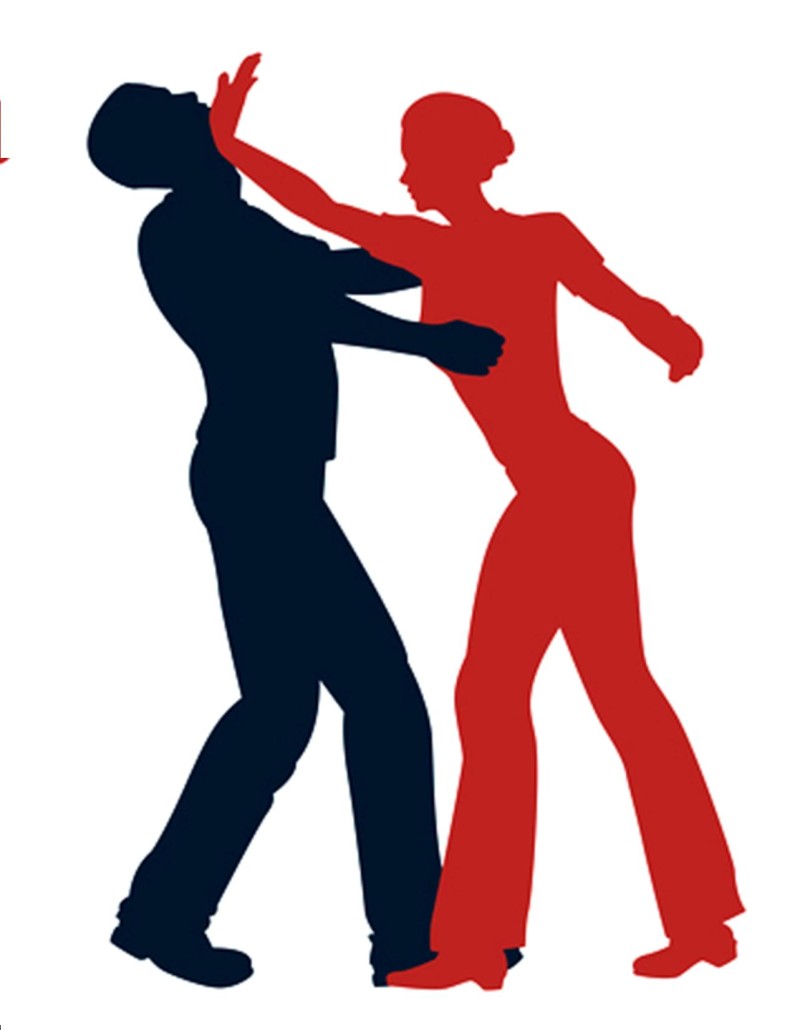 What to Wear:
Long pants & smooth long-sleeved shirt - sweats are ideal. For safety, pant legs must not reach the floor.
Must remove shoes and socks... and all jewelry (or leave at home).
Teacher:
To Enroll:
Above and more on

Calendar.
Ages 4- Adult, Males/Females
Begins: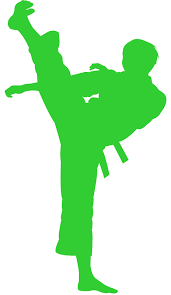 Tue & Thu, Feb 26 & 28

*

...commitment ends Apr 11

(but further

and/or continuous

training is available)
*

Note:

Enroll any time, but
late fee
after NOON, Fri,

Feb 22
.
To Enroll:
Training Location: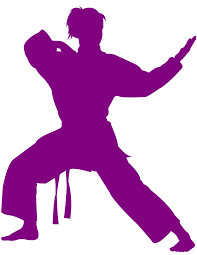 Cost *
*
for entire 6-week session
:
$40 Pattonville resident.
$45 non-resident.
Twice a week:
$65 Pattonville resident.
$70 non-resident.
Once a week desired but class meets twice a week???
Same as above "Once a week" cost.
*

*
Discounts/Cost Adjustments:
Family

- Deduct $5 for each kid and/or adult per 6-wk session if 2+ of same family enrolled in karate.

Golden

- Deduct $10 per 6-wk session per student age 55+.
One discount per student.
Parents/S
pectators
(ALL ages):
Very welcome,
BUT
all ages please remove shoes, if necessary to enter training area.
AND
,
all ages are requested to remain on sideline very quietly and unobtrusively (no cell phone or loud talking, or communicating with students please)... out of respect for students and instructors.
Teacher
(all classes)
:
Sharon Basinger
, Sensei 6th Dan, Certified Instructor

Above and more on

Calendar.
Wed,

Aug 21 -

Fri,

Aug 30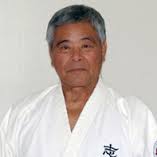 ________________________________
Updated: Dec 24, 2018
UPDATES: DEPOSITS, REGISTRATION, ETC.

We now have the link for individual registrations, deposits and other info HERE! See also
Key Dates
below.
PLEASE NOTE:

While there are still some things to work out, people can plan on $3,500 per person as a very rough estimate.
Hotel/Air Fare packages
will be paid individually, but everyone needs to be prepared to purchase in a timely manner for the discounts to apply.
KEY DATES
After Mar 22, 2019

(date to be determined). Event deposits due and collected by Beikoku Association

(

amounts known in February...

you will be informed what will be covered)

.
! ! Jan 19, 2019

. Round Trip

Hotel/Airfare Package costs

have been established, and registration is now open (

Go to above link "HERE" for details

)

-

Initial

NON-REFUNDABLE

deposit is due Jan 19, 2019, and paid online

directly

to the travel agency (not Beikoku Association) to confirm your reservation. Beikoku Association will be unable to assist in a refund.

Travel insurance is very strongly encouraged, especially i

f anyone is concerned about the need to back out for

any

reason.

Departure cities are Chicago, Los Angeles, Toronto and New York -- not Saint Louis like we had hoped,

unfortunately

.
Jan 2018

. All dojo directors submitted estimates from their dojo.

What exactly is the "Tookachi" celebration? It's a person's 88th birthday/birth year, and is called "Tookachi" in Okinawa, and "Beiju" in mainland Japan. It is one of the two biggest birthday celebrations, the other being the 97th anniversary, also known as "Kajimayaa." The Tookachi celebration typically takes place on the 8th day of the 8th month of the lunar calendar.
In early March of 2017, a small Shidokan group went to Okinawa with Grand Master Seikichi Iha. It was a two-fold visit, to be part of the opening of the new Okinawa Karate Kaikan (http://karatekaikan.jp/en/), and to plan Iha Sensei's 88th birthday celebration in 2019.
Huge headway was made on this celebration event. Our dates are set, August 21- August 30, 2019. Our tentative itinerary can be viewed on this web page below: "OKINAWA TRIP SUMMARY." Dojos throughout the country and Canada are planning to be part of this event! Everyone is welcome to attend, children under 18 will need a parent to travel with them.
One of the events that we are very excited about is recreating the picture of Gusukuma Sensei teaching a group of 132 in front of the Shuri Castle, with Iha Sensei teaching us of course. We got this!
OKINAWA TRIP ITINERARY

(PDF)
Includes tentative itinerary, photos of some of our destinations (training, demonstrations, tours, etc.)
LINKS

to some very useful and informative websites!
Contact Basinger Sensei
with any questions.
FURTHER READING
Additional events - see
Calendar

(to October, 2019
)

(To top)