Dojo Manners & Rules
.
More about Karate STL
.
Contact Sensei Basinger
with questions.
DAN RANK PROMOTIONS
Sat,
Nov 20
Ameer Syed, Sensei, and Sharon Basinger, Sensei, were promoted to 5th Dan, and Kyoshi 7th Dan, respectively...
details
.
KARATE CLASSES UNAVAILABLE
Home practice encouraged. Students are to prepare for next class on their own.
POSSIBLE
cancellations - TBA:
Thu,
Dec 23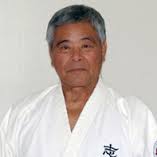 VIRTUAL FALL TRAINING SEMINAR
All Beikoku Shidokan Students
Fri,

Dec 17

(note date changed from Nov 19)
5-7:00 pm Central Time
Cost: $25.
(How to register - coming soon)

Conducted by

:
Grand Master
Seikichi Iha
,
Hanshi 10th Dan,
Beikoku Shidokan Karatedo Association, President

Iha Sensei will be holding his fall seminar for all current and prior Beikoku Shidokan Karate students. Upon registering, you will be sent a confirmation with a Zoom link to connect. All Shidokan students are invited to participate -- all ranks of adult and youth (age 13+) karate students.

Additional events on
Calendar
(through December, 2021
)
_________________________________________________

Sensei Basinger offers classes at her home dojo.
In mid 2020, after 25 years she retired from Pattonville School District,
BUT NOT

from teaching!
Therefore, she no longer teaches the
classes ONLY offered through Pattonville
.
_________________________________________________