Dojo Manners & Rules
.
More about Karate STL
.
Contact Sensei Basinger
with questions.
KARATE CLASSES UNAVAILABLE
Home practice encouraged. Students are to prepare for next class on their own.
Costume Rules:

Guidelines...
Covid protection masks over nose and mouth required.
NO WEAPONS (not even fake or pretend)
allowed on the premises
. Under robes or dresses, wear shorts, pants, tights or leggings (but none with feet IF indoor class,
since students must train in bare feet). If
outdoor class, wear tied shoes and socks.
Costumes must be appropriate. Students encouraged to
bring and show but during class must remove
:
Halloween masks, hats, capes & other props that might interfere with training.
Have a Safe and Happy Halloween!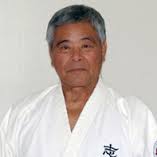 VIRTUAL FALL TRAINING SEMINAR
All Beikoku Shidokan Students
Fri,

Dec 17

(note date changed from Nov 19)
5-7:00 pm Central Time
Cost: $25.
Conducted by

:
Grand Master
Seikichi Iha
,
Hanshi 10th Dan,
Beikoku Shidokan Karatedo Association, President

Iha Sensei will be holding his fall seminar for all current and prior Beikoku Shidokan Karate students. Upon registering, you will be sent a confirmation with a Zoom link to connect. All Beikoku students are invited to participate -- all ranks of adult and youth (age 13+) karate students.

Registration info later.

Additional events on
Calendar
(through December, 2021
)
_________________________________________________

Sensei Basinger offers classes (indoor/outdoor/virtual/private) at her home dojo.
In mid 2020, after 25 years she retired from Pattonville School District,
BUT NOT

from teaching!
Therefore, she no longer teaches the
classes ONLY offered through Pattonville
.
_________________________________________________