Maryland Heights, Missouri 63043
(Midwest St. Louis County)

Karate is taught as weaponless self-defense, and emphasized as a martial art rather than a competitive sport. Achieve confidence and practical expertise, without intimidation or hostility. Safety is paramount! Learning from and helping each other, and using skills effectively and with good judgment is the true art of karate.
Sharon Basinger
, Sensei
Certified Instructor
6th Degree Black Belt
No Contracts, No Equipment to Buy
Karate & Self-defense Lessons
Adult & Youth, Ages 4+
Family & Golden Discounts
_____________________________

thru July, 2017


"Like" us & stay updated!
EVENTS
-
Summary
EVENTS
-
Details
_____________________________
EVENTS
-
Summary

(To top)
EVENTS

-
Details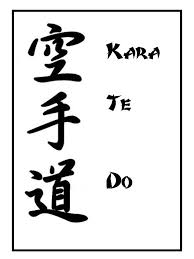 No Karate Classes
Sakura Festival - Karate STL Demo

Other Notable Dates
Next 6-wk Karate Session
____________________________
Tue & Thu,

Mar 21 & 23

- Spring Break!
Tue & Thu,

Apr 11 & 13

- unless a snow day needs to be made up.
Above and more

on

Calendar...through July, 2017.




Festival: 6:30 pm to 8:30 pm
Karate STL Demo: 6:45 pm


Maryville University in St. Louis invited Karate STL students (who gladly accepted) to perform at their Sakura Festival. Also performing are the St. Louis Taiko Drummers. Admission and Japanese cuisine, drinks and desserts are

FREE

to the public. Experience an evening in Japan! Create your own sushi, draw with essentials like calligraphy, enjoy entertainment and even prepare a lantern in memory of loved ones. Event is organized by HAPA (Hawaiian Asian Pacific Islander Association). Should be lots of fun for everyone!
More Sakura Festival info.


Maryville University

(West of I-270, just north of Highway 40/I-64 - about 20 min. from PV Heights)

Donius University Center Atrium

650 Maryville University Drive

St. Louis, MO 63141




Tue,

Mar 28

-

5

pm

only -

rank test

.
...6, 7 & 8
pm
-
rank test
.
Thu,

Apr 6

- end session (all except 5

pm

Tue class).
Above and more on Calendar...through July, 2017.




Ages 4- Adult, Males/Females




Begins:
Tue & Thu, Apr 18 & 20

*

...ends May 25.
*

Note:

$5 class fee increase after Fri,

Apr 14

.
To Enroll:


Training Location:

Cost *

*

for entire 6-week session

:

$35 Pattonville resident.

$40 non-resident.

$55 Pattonville resident.

$60 non-resident.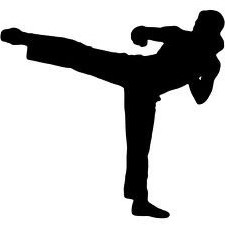 *
*
Discounts/Cost Adjustments:
Family

- Deduct $5 for each kid and/or adult per 6-wk session, if 2+ of same family enrolled in karate.

Golden

- Deduct $10 per 6-wk session per student age 55+.
One discount per student.
Parents/S
pectators
: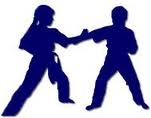 Very welcome, BUT during class ALL ages are requested to remain on sideline very quietly and unobtrusively (no cell phone talking

or communicating with students

please)... out of respect for students and instructors

.

Teacher

(all classes)

:




Dojo Manners & Rules.

Karate class times, schedules, etc.

More about our karate program.



(To top)